Tibetan Medicine in Buryatia – Ulan-Ude – Russia
8-10 August 2019
"Traditional Medicine:  ways of consolidation with modern health care"
IX international research to practice conference
By Dr Victorine Cumero
Dr. Pasang Yonten Arya was invited to this conference, but being unable to go, he gave me the opportunity to participate in the event as President of New Yuthok Institute of Tibetan Medicine. When he proposed me this opportunity, I was a bit afraid: "am I able to do it?", "I am so ignorant, even after having studied for a long time".  A mind's trick to escape ! Anyway, I accepted. I am really grateful to Dr. Pasang for this gift: I discovered another world and reality. The kindness and hospitality of the people and also their great respect and regard to our master.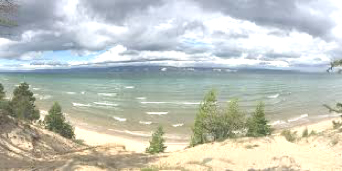 Burytia belongs to Russia and is near Baikal Lake, a sacred lake bordering to Siberia and Mongolia.
Tibetan medicine spread to Russia in the 17th and 18th centuries along with the spread of Buddhism among Buryats, Kalmyks and Tuvians.
In 1989, a healthcare Institution was founded in Ulan-Ude "The Center of Oriental Medicine": a polyclinic and herbal pharmacy. The Center provides diagnostic and therapeutic methods of Tibetan medical traditions: pulse diagnose, herbal medicines, medicated baths, moxibustion, bloodletting, and so on.
The Tibetan Department of the Buryat Scientific Center of Siberia Chemical and Pharmaceutical Academy (SPCFA), with its branches in Ras and St. Petersburg, studies the pharmacological properties and therapeutic activity of the active substances in individual herbal raw materials. The people and the scientists of Buryatia have a great respect for land and environment, because in this region grow many unique therapeutic herbs.
For the Institute for Mongolian, Buddhist and Tibetan study in Ulan-Ude, one of the goals is the modern approach: analysis of medical texts, understanding their content, identifying terminological features, and identifying medicinal ingredients. In this approach, I believe that Dr. Pasang did important work for western people, providing access to traditional Tibetan texts in English. In Ulan-Ude, they translated the traditional texts into Russian! Not less important, is their aim to create a universal metadata platform in order to integrate heterogenous information resources, to form an extensive knowledge base on Tibetan medicine.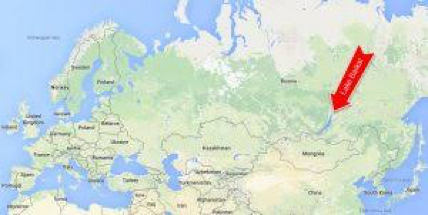 The conference participants came from Russia, China, Mongolia, Australia, Switzerland and Italy. Numerous fields were treated: Ayurveda, traditional medicine of nomads, notes of a Buryat emchi-lama Endonov, cultivation and preservation of plants in Buryatia, herbal studies, diet, fasting therapy, moxibustion, joint and spinal diseases, Mongolian Medicine, etc.
The Institute of General and Experimental Biology, SD RAS Ulan-Ude, is involved in scientific research on traditional Tibetan remedies. One group of remedies was particularly interesting: "chülen" formulae composed of many ingredients, such as plants, animal items, and minerals. These medicines are indicated in chronic "emaciating" diseases, in gerontology, sterility and improvement of the digestive fire.
This conference showed a variety of scientific research, for prevention of diseases, cure and for the benefit of mankind and environment. I presented "twenty years of Tibetan Medicine in Italy" and a special attention to the diseases resulting from "hidden fever".
Many things remain to be said about this conference: it is always an enrichment to cross borders and share experiences!
One more time, I want to thank our master Dr. Pasang Yonten Arya for his teachings and for the great opportunity he gave me.
I am very grateful to the members of the Institute of General and Experimental Biology SB Ras, the Republican Clinical Center of Medical Rehabilitation, and the Center of Oriental Medicine in Ulan-Ude for their kindness and hospitality.
Dr. Victorine Cumero
President of The New Yuthok Institute